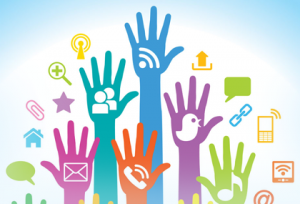 An IT company is effective in the IT industry, but in the marketing arena, they may have a disadvantage. The argument right now is, will creating an in-house team be more beneficial than hiring an IT marketing company?
If an IT business is leaning more on outsourcing the marketing needs, then here are some pointers that one should consider before hiring a digital marketing agency.
Cost efficiency
There are individuals who are expert in the IT marketing field, but honestly, they are expensive. An expert marketing individual's annual salary may range from $30k to $70k for each person in the team; however, IT marketing companies charge the same amount for a project.
Marketing proficiency
There are many aspects when it comes to marketing like SEO, web design, and social media. An in-house team may require several individuals to complete a marketing campaign. An IT marketing company, on the other hand, can offer everything in a single package, and they are also up-to-date with the latest trend in the marketing world.
Reliability
Developing an in-house marketing team can be difficult to start with. Every employee is engaged with their respective projects and might cause some issues if to be pulled out for some marketing sortie. Meanwhile, an agency dedicated to marketing alone will have nothing to think of except their clients' marketing campaign. There are no distractions for them.
Motivation
IT marketing companies will stay focused and will make sure that they have covered all the bases. They are familiar with the process and will continue to stay in line with their objective in order to meet the demand. Since they are familiar with the marketing playing field, they can provide solutions to any issues that may arise.
The right tools for the trade
Similar to any professional field out there, a marketing campaign may require several marketing tools. These tools were developed to assist marketing agencies to achieve the data that they needed in order to create the right solution. These tools require investment as well.
Failed marketing move
Things may not always work the way it is meant to be, as in the marketing strategy. An IT marketing agency will be back on its feet again and figure out what caused the failure.
A different point of view
The cause of a failed marketing campaign may be hard to determine if it is being fixed from the inside. Employees may not be able to speak out on suggestions because of comfort-level issues. A digital agency will never have such an issue. They will try to assess the situation and create new ideas needed.
Experience
There is no question that experience is the greatest teacher of all. The digital marketing agency has all the years of experience and trainings needed to create a successful campaign.
To sum it up, any business can create their own marketing campaign, but an experienced marketing agency has a bigger chance in creating a successful marketing campaign. Contact a reliable, cost-efficient, and motivated agency for your digital marketing needs, now.